Welcome to
Colin's Homepage!!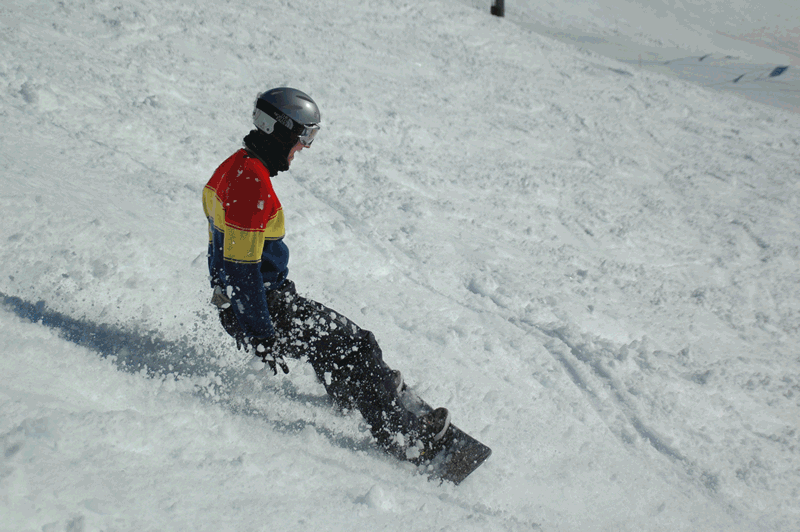 I know what you're thinking... Colin, you haven't updated your website in a longtime... why???
Well, I'm working on totally revamping my website with flash with my portfolio... So I'll update it in a bit, but there should be a huuuge change right around the corner.



---
---
Newest Features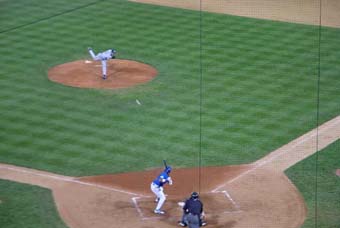 So this summer was a blast here in Chicago. It only took me all summer to actually get these pictures up, but I hope you enjoy them. There are pictures of the family in Vail, Kelly and me at RAC, Howie Day, Millenium Park, the Chicago Air and Water Show, and a Cubs game! So much to see, so little time!
---
"What weighs less than a pound (289 g), is made out of wood, and can hold 659 lbs?" you ask. The answer - the bridge I built for my ENGS 33 (Solid Mechanics) project. We had limited materials, but we used them to the max, and our bridge held the third most out of 15 groups (the highest was 890). Click here to see some shots of our bridge. I also have the movie, so drop me a line if you want to see it.
---
We spent Thanksgiving at the Mallman's, and had a bunch of guests. Good times, good food... Typical Murray / Mallman get together!
---
New Portraits are up! So I'm currently taking Drawing 1, and I found out that I can kind of draw. Check out some of my pieces. As of right now, the resolution of the pictures is a little low, but I'll post better ones when I get them.
---

H-Croo!!!

Soon I will have pictures of H-croo up for all to see. I just have to get my hands on some more, as I didn't take all that many...
---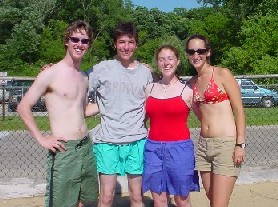 Ok, so I'm lazy, and instead of actually putting all the blurbs on this page, I just made a page of blurbs that link to just about all the pictures that I took this summer. I also worked at Square 1 Product Development over the summer. Hopefully I'll be back there next summer as well. Annywhooo...Follow the link to the pictures of my life from this summer. Holla!
---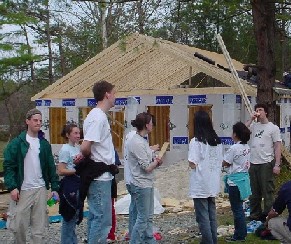 So for my spring break this year, I went to Newport News, VA to build a house with Dartmouth Habitat for humanity. It was a blast. Great group of people, and great weather (except for one day). I found out that I can really weild a hammer after a week's worth of practice.
---
Pat Mcgee Band came to Dartmouth, and I brough my camera. It was incredible. The music, the crowd...everything. I took about 50 pictures or so, and the lead guitarist noticed I was having trouble getting a shot of the bassist, so he asked for my camera, and took the picture for me. That's why I love PMB. Check out their website at http://www.patmcgeeband.com.
---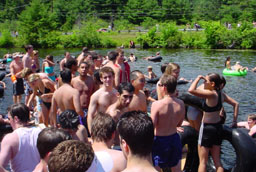 Well, I took my digital camera on the raft, and risked possibly losing it. Turns out, it was a sound decision, as we had a waterproof container on board. And I have all these wonderful pictures to share with you.
---
Wow. That's all I have to say. We spent about two weeks in the pristine country of New Zealand. I took over 200 pictures, so the slideshow may take about 15-20 minutes. But I guarantee that the photos are well worth it. Click on the link, and you'll be taken to the Ofoto gallery
---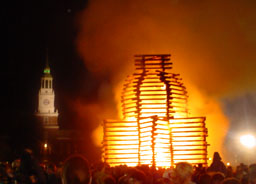 Well, I do have a digital camera, and I took a heck of a lot of pictures of the 05's bonfire. Watching it was completely different from when I ran around it last year...I'm getting older every year (tear)! Click on the link, and you'll be taken to the Ofoto gallery
---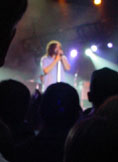 Counting Crows came to Dartmouth on 10/6. The concert was good, although they played a completely different version of Mr. Jones (compared to the album version). This is a link to my album at Ofoto.com. If you want to buy any of these, contact me (follow e-mail link to the left)The pictures below are video captures that I took, just click on each on to get the clip containing that picture. They don't have sound, and won't open on all machines, so...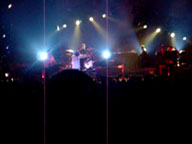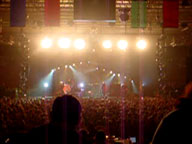 ---
Pages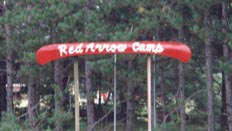 I haven't put new pictures up from this past summer because I didn't take any. I did, however, every previous summer. I hope you can enjoy the older pictures. This is an easy to navigate portion of my website.
Bob and Sue's new and much improved RAC site is at:
http://http://www.redarrowcamp.com
---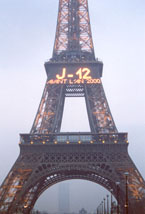 My family loves to travel. So I, with the help of my mother, put together a scrapbook of our experiences. Many photos are here for your viewing pleasure, including the ones from our recent trip to Italy.
---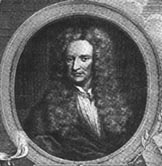 This is a page that I made for Dr. Nguyen's '97-98 HIBC II class. It's got loads of information on the medieval science called Alchemistry. If you're doing research, it's great, if not, you might learn something
---
This is a site that I made with Greg Sobolksi for Mrs. Flener's '97-'98 Honors Geometry class. Again, this is a great site to learn something, or do research on, so have a look!
---
Of Special Interest - Random Stuff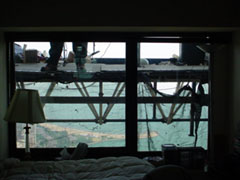 So, I live in the Hancock in Chicago, and they were working on the caulking and the exterior (after 30 years, it has earned a little facelift). So here's a great pic of them right outside of my window


---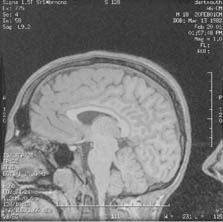 Yeah, I got my brain scanned for a psychology experiment. It's funny that they actually found my brain statistically significant enough to get an fMRI done of it. Click for the full image (this is just one sixth of it).


---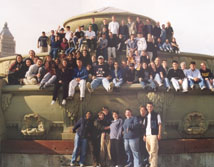 This is the unofficial senior picture of my class. It was taken on the Buckingham Fountain. There are, however, a few people missing. Mike L. (China), Yam C. (Spain), some various people who scattered before the shot was taken, and Andrew G. who took the picture and got prints made for everyone. Click the image to the left to open a large copy of the picture (351 K).


---
---

Enough about me, if you have any questions, comments, or suggestions, please e-mail me at ColinCool@Hotmail.com. I really would appreciate your input. Thanks for visiting.


Thanks for visiting!
If you want to know more about me, visit my old index. Sign My Guestbook!!!