Post-Summerfest Get together
Milwaukee, WI
Summerfest. Good times. Got to hear a little OAR, and drink some good old Leinie's. Met up with a bunch of old Latiners for good times. Here are the pictures!
The crew (Adam was behind the camera)
Moose, Jenny!!
Moose, Kelbel!!
Dave finds something funny...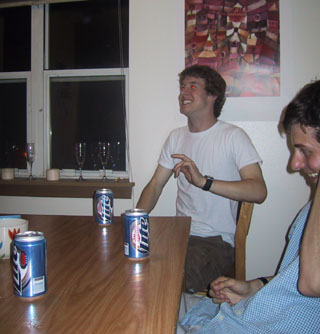 Me making some intelligent point.