Wisconsin Dells
WI
In the tradition that we established this summer, we had to go to everyone's houses in Wisconsin. This weekend it was Adam's turn, and it was his Uncle's house. I don't have any pictures of the house, but suffice to say, it was a sweet place. Spacious, well air-conditioned, and well stocked with pinball machines. It was also conveniently located next to Ho-Chunk Casino! I said goodbye to $20 pretty quickly, and then watched Adam walk out with $10 winnings, and his mom with $40 from the nickel slots. The next day we walked around downtown Dells, and then hit up Noah's ark after Dave left. But not before snapping some pictures.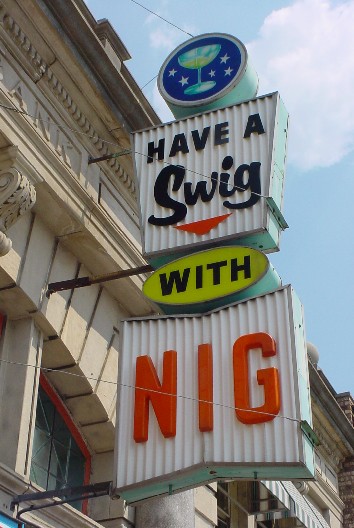 Just seemed like this sign wanted me to take its picture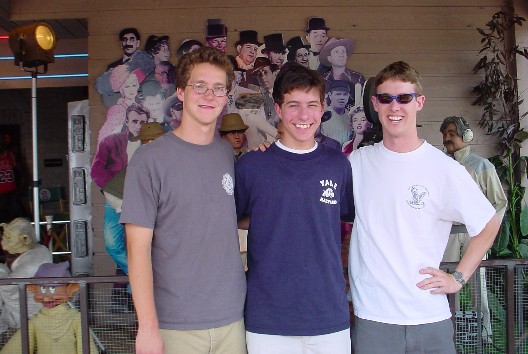 Us in front of Ripley's I think?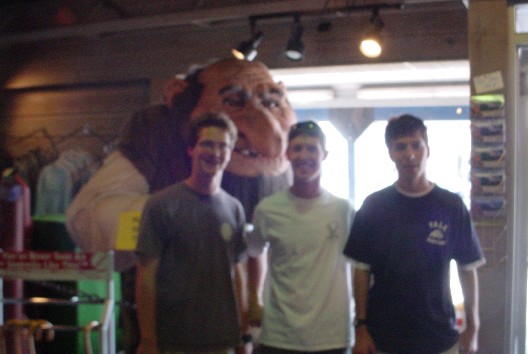 That's a huge troll in the background if you're wondering...