Dave turns 21!!
Chicago, IL
So after having a beer or two at Brooke's party, we headed out to the bars of Chicago. First we went to the ones on Division St. which, after encountering three bachelorette parties at one bar, we decided was not the place to spend a 21st birthday. So we headed up to Irish Eyes where the crowd's a little younger (as is generally the case on Lincoln ave). Here is my photoessay of what transpired.
Eli gets some pre-bar back therapy
Dave and Marin...awwwww
Jen and Marin on the dance floor behind the
bar...apparently a women only kind of floor
You can just make out Dave and Marin on the right there
The boys @ Irish Eyes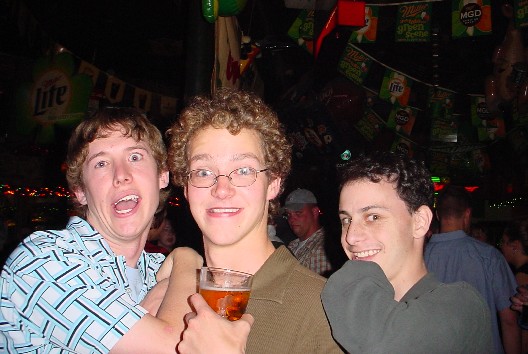 The boys one drink later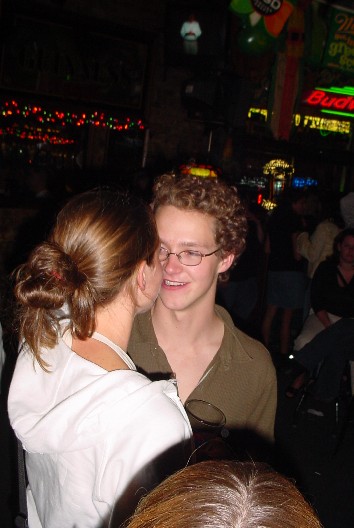 awww. Happy Birthday Dave!!!